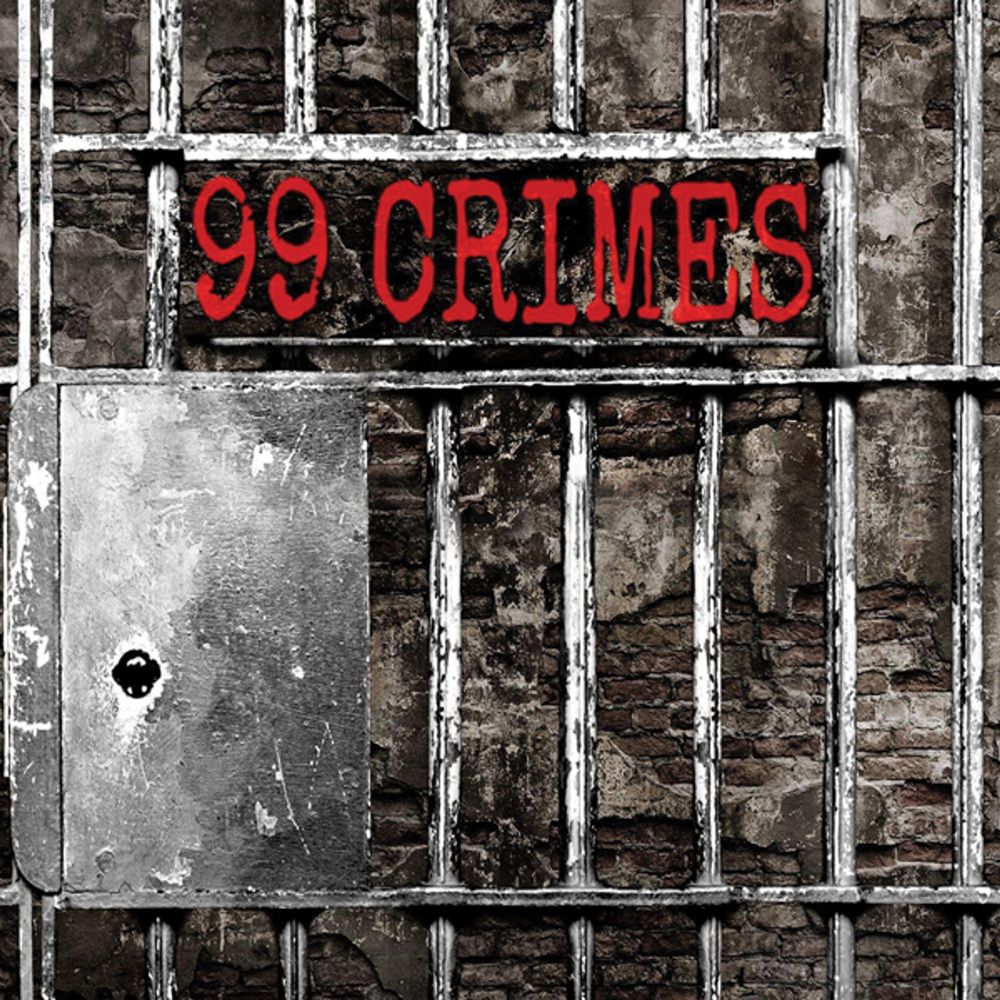 99 CRIMES
99 Crimes - CD $5.99 On sale!!!
99 CRIMES is an original power rock trio band based out of Austin Texas featuring Paul Lidel of Dangerous Toys, Dirty Looks and Broken Teeth fame on lead vocals & guitars. Chris Jordan (M!SS CRAZY) is behind the drum kit and Jeff Lynn is on bass guitar and backup vocals. Jeff Lynn is also featured on lead vocals for the song "Avenue". Drawing from their varied experiences, they have forged a unique blend of audio styles and textures reminiscent of the early days of heavy rock. No glossy glam here, just adrenalized vocals, face melting guitar, and a rhythm section that registers on the richter scale!
Sleaze Roxx Readers' Top 20 Albums of 2019.  Perris Records would like to  thank all the Sleaze Roxx readers for voting number seven spot for 99 CRIMES. 99 CRIMES is in good company and following the band is 8. TOM KEIFER, 9. L.A. GUNS, 12. SPREAD EAGLE 15. QUEENSRŸCHE
CD REVIEWS: 
"99 Crimes Is A Band That Will Restore Your Faith In Melodic Hard Rock. " - The Real Music Observer
"Straight ahead, no gimmick, kick ass rock n roll!" - HairbandHeaven.rocks 
"Raw and soaked in adrenaline, I swear to god, if you threw a match at this 
album it would literally explode" - http://getreadytorock.me.uk 
Rating 8/10  - www.melodylane.it 
An album that will probably satisfy to the fullest fans of Dangerous Toys, 
Van Halen, Aerosmith, and Dirty Looks." - Melodic-HardRock.com
"99 Crimes sounds like your hard rock record collection from the late 70's. Their arena 
ready hooks and hard rock grooves will have you pumping your fist and singing along."   - EnfocusMagazine.com
BAND MEMBERS:
Paul Lidel (Lead Vocals & Guitars) , Chris Jordan (Drums),  Jeff Lynn (Bass Guitar, Vocals)
99 CRIMES Photos (Click on photo to enlarge)
More Perris Records CDs Paul Lidel played on.