C to G - Perris Records titles
Distro & Imports CDs are below these Perris Records Titles.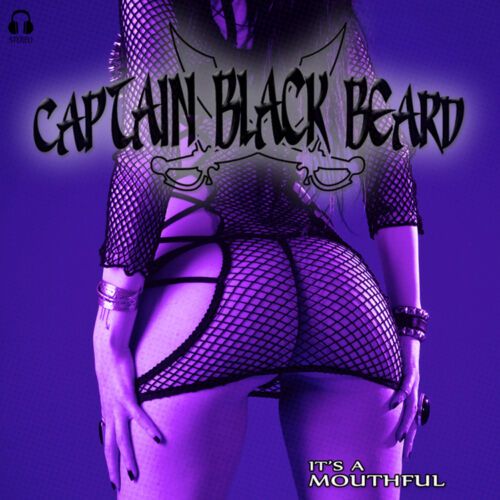 Captain Black Beard
It's a Mouthful - CD $18.99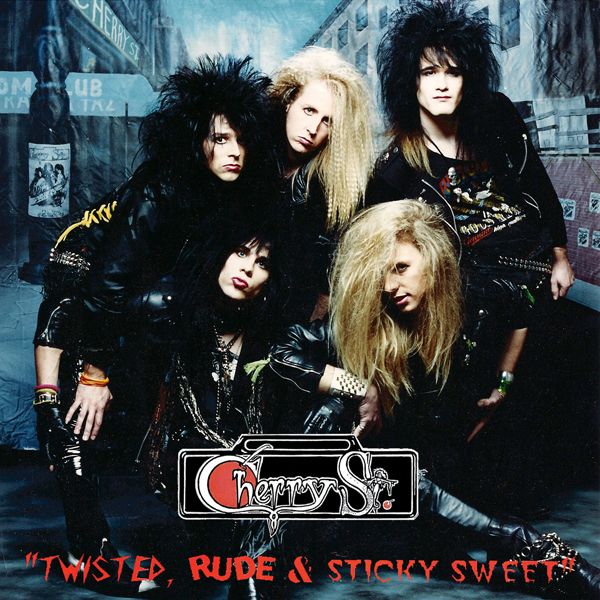 CHERRY ST.
Twisted, Rude & Sticky Sweet CD $12.99
This is a limited 500 CD pressing. This Cherry St. CD features 11 demos that the band recorded before getting signed to JRS/BMG in 1993. After it was discovered that someone in Russia was illegally selling a bootleg CD with a version of these demos on EBAY for $140.00, Perris Records decided to release the tracks with improved sound quality and original band photos in the CD artwork. The bootleg CD artwork consists of low quality pictures and the recordings were taken off old cassette tapes sold by the band years earlier. For this release on Perris, the first six tracks were taken off the master DAT tapes. Tracks 7 through 11 were recorded in smaller studios as              pre-production and were never intended for sale. Anthony Focx, whose credits include Ace Frehley, Buckcherry & Night Ranger, mastered all 11 tracks on this CD. The Russian bootleg version is a low quality product and is ripping off the fans and the band.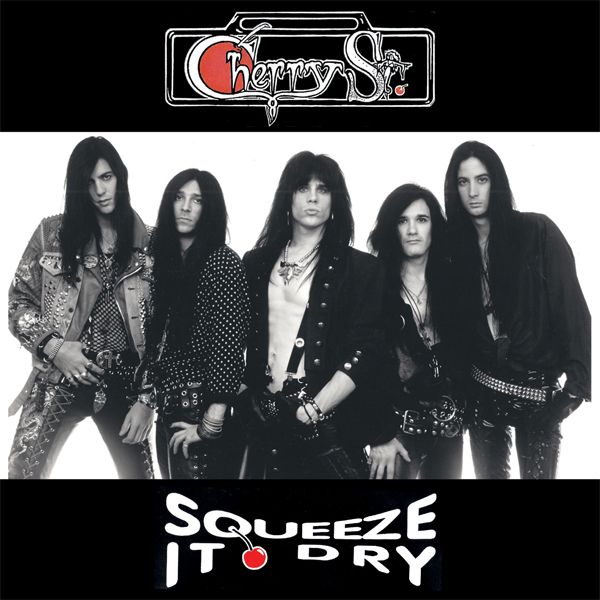 CHERRY ST.
Squeeze It Dry - CD $9.99 on sale
CHERRY ST.
Buster Cherry - CD $12.99
(Click on CD cover for more details) 
For fans of AC/DC, HELIX, RHINO BUCKET.  Cherry St. 'Buster Cherry' features vocalist Brian Vollmer (Helix) on 10 vocal tracks, along with Jaimie Scott (Tyketto) on bass guitar. Also Jason McMaster of Dangerous Toys & Watchtower fame switching off vocal duties on "Dogtown" as well as two other Chorus tracks. The CD was mixed by Pat Regan (Kiss, Deep Purple, Warrant, Mr. Big producer)       Press: Metal Dreams magazine- "Buster Cherry" 5-5 rating / Rocktober magazine - This is the most american record I've heard this year! If you can't enjoy This you've a communist!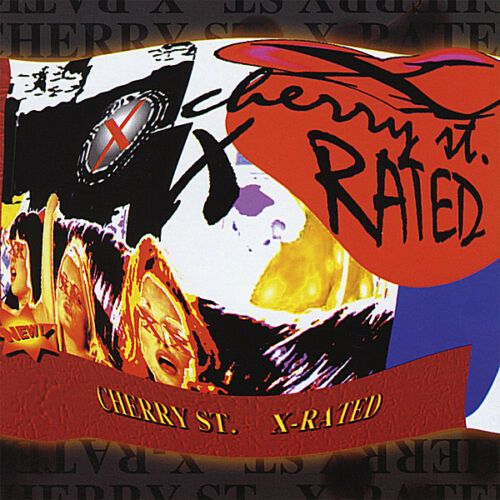 CHERRY ST.
X-Rated - CD $14.99 Factory pressed only 20 CDs left.
"X Rated" CD Band members: Wes Kimball-Vocals, Tom Mathers-guitar, Taz-guitar, Jaime Scott-bass, Kelly Thomas-drums. Features Jaime Scott of Tyketto fame and original Cherry St. bassist was brought back into the studio to knock out all bass duties. CD was mixed by TAZ who also has produced Bang Tango, Cherry St. and Spinning Chain.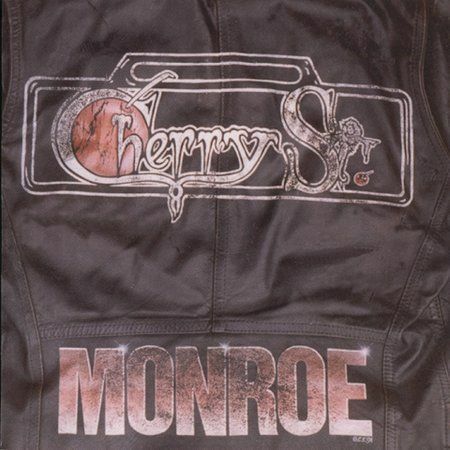 CHERRY ST.
Monroe - CD $14.99 Factory pressed only 26 CDs left.
Cherry St. "Monroe" in the vein of Bulletboys, AC/DC & Roxx Gang. Featuring on vocals Marq Torien (Bulletboys), Kevin Steel (Roxx Gang). Cd was mixed by Union Underground Vocalist Brian Scott. This cd was first released in 1996 now re-released with 3 bonus tracks. 
BONUS TRACKS 7. Comes Around Goes Around, 8. Soft & Slow, 9. Push & Shove
CHERRY ST.
"Cherry St." Re-Issue SOLDOUT
(Click on CD cover for details) 
UPDATE: CD IS NOW SOLD OUT ON PERRIS WEBSITE. THERE ARE A FEW COPIES LEFT AT THESE WEBSITES BELOW.
AMAZON (USA): https://www.amazon.com/Cherry-St-st/dp/B09TBGRCXJ/ref=tmm_acd_swatch_0?_encoding=UTF8&qid=&sr=
DISK UNION (Japan) https://diskunion.net/portal/ct/list/0/7243656
WOWHD: (AVAILABLE IN 11 COUNTRIES)    https://perrisrecords.com/wowhd
HISTORY:  Cherry St. was formed in California by Michigan natives Tom 'Monroe' Mathers & Don 'Spinner' Korbecki in 1989 after recruiting Chris VanDahl on vocals and Todd "Taz"  Anthony on guitar also from Michigan. Within a year Cherry St. released a 3 song demo distributed by Important/Relativity that sold over 8000 units worldwide. MTV also featured Cherry St. on the "Pay To Play" segment with members of Gun's n Roses, Bang Tango & Warrant. Jaimie Scott on bass guitar & Marc Razzle on drums was brought in right after releasing the 3 song demo to start headlining Gazzari's, Whiskey, Troubadour, & the Roxy on the Hollywood Strip. Legendary Bill Gazzari presented Cherry St.  the first colored star for Gazzari's, many bands like Bang Tango, Razzle (now Lit) also received stars. 
     In 1990 Cherry St. was offered to tour Texas and soon after the great response from packed shows and hundreds of fans showing up to the instore meet and greets. More tours were booked in 29 states from Boston, Florida and all the way to Hawaii and sharing the bill with such bands as Dangerous Toys, Foreigner, Warrant, April Wine, Vince Neil, Slaughter, Pretty Boy Floyd, & Sweet F.A.. Cherry St. achieved many goals such as being the only unsigned band to have Music Plus Chain Stores feature 24" x 36" full color poster's & flats in all the stores in southern California to promote their 3 song tape distributed by Important/Relativivity. Many Tower Records also featured the full color poster's & flats in stores around southern California. Also in 1990 Cherry St. recorded a home video with many fans and celebrities and featuring the first video "The Walk'  with cameos like Bon Jovi, Sam Kinison (RIP), Tracci Guns, Jani Lane (RIP), Bret Michaels, CC Deville, & Lemmy (RIP). 
    In 1991 Kelly James replaced Razzle on drums and the band headed out on a US tour. In 1992 Jaime Scott joined Tyketto he was replaced by Redd Rosell. Soon after the "Self Titled" was released, Cherry St. signed with JRS/BMG to release "Squeeze It Dry". JRS records had The Stray Cats and Asia  on their roster. Rikki Rockett offered to record Cherry St. at his studio, but because Sass Jordan and Motorhead were still in his studio, we would have not made the release date for a summer tour. At a past Roxy club show in Hollywood Erik Turner & Joey Allen from Warrant introduced Cherry St. The band kept in touch with Erik Turner and he had a production company with Tommy Thayer (KISS, BLACK 'N BLUE) so they were brought in to produce "Squeeze It Dry". Erik and Tommy had worked with Pat Regan (Kiss, Deep Purple, Shotgun Messiah) so it made perfect sense to finish "Squeeze It Dry" with Pat Regan recording & mixing the CD in his studio.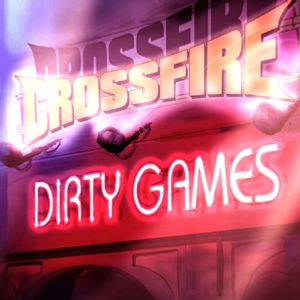 CROSSFIRE
Dirty Games - CD $9.99
Demon Angels-Time Of Confusion $8.99 CD
C to G - Distro & Import CDs